The YuMOVE Story

Hello! We're YuMOVE, a global, pet-loving community dedicated in our mission to ensuring all dogs and cats live an active life, for life. This way, you and your pet can share more moments together.

But don't just take our word for it – we're already supporting over 2 million dogs each year, globally*. And we're rated 'Excellent' on Trustpilot with more than 55,000 reviews from pet owners just like you! That's why, when it comes to your pet's health, you can trust us to have it covered.
Scientifically formulated – and packed with love
Here at YuMOVE, we're science and heart combined. That means we never cut corners. We could have something that we know is clinically sound, but if it's not the right thing for pets, we go back to the drawing board. By linking the science with our love for animals, we know we can deliver with confidence, and that our products do what they say and what we've promised.

We've been researching our supplements for more than 15 years. But we've been pet lovers for a lot longer. That's why we're proud that our products are not only proven in the park, but also in the vet's practice.

What's more, our YuMOVE Joint Care products for dogs are clinically proven to make a visible difference in just six weeks.*
Where it all began…

Our incredible YuMOVE journey began with two dedicated pet lovers – Dr John Howie and John Davies. Back in 2006, they quickly realised there was a place for affordable, but effective pet supplements.

Their first mission was to find a better solution for itchy pets, and they soon moved onto developing scientifically led products for other areas of health. Luckily for pets everywhere, this included YuMOVE – our clinically proven* joint supplement.

The fantastic products we're privileged to have at the centre of our business help support millions of dogs and cats every day.
Research and development…
Our flagship joint products are clinically proven to deliver visible results in just six weeks.* And for this, we have 15 years of research and our unique ingredients to thank!

"If you come to us about any ingredient in any of our formulas, we can tell you why it's in there, what it's for, what it's doing, what technical pathway it's interacting with, what the logic was for including it in the first place, what the evidence for it was, and why our source that we used worked."
– Dr John Howie, Chief Innovation Officer & Co-Founder, Lintbells | Home
of YuMOVE

John says it all, really. To claim we work hard on the research and development of our brands would be an understatement. Because when it comes to innovating new products and enhancing existing ones, we're completely obsessed.
Recommended by vets*
Dr James Howie BVetMed MRCVS
"There's nothing better than a healthy, happy pet and that's what YuMOVE can help make happen. As YuMOVE Veterinary Director, I'm proud that we are supporting over 2 million dogs* every year."
Striving for quality and consistency

We are obsessed with the quality of our product and that's why we constantly assess and review and test and tweak and adjust. This is why we sample every batch of ActivEase® Green Lipped Mussel up to eight times in a day to analyse over 40 fatty acids. That's why we know we're delivering superior quality every time.

What's more, we always test against a certain specification. In fact, this is the specification that reputable veterinary universities have used in studies to prove our products.
Unique (and powerful) ingredients
A prime example of this being our unique ActivEase® Green Lipped Mussel, which powers our YuMOVE Joint Care supplements. It's a unique combination of high-quality Omega-3, exclusively and sustainably sourced from the crystal-clear waters of New Zealand.

Green Lipped Mussel can be found in several joint supplements due to its Omega-3 content. But ours is especially powerful – it contains 8x the amount of Omega-3 and is over 30x more powerful than other standard GLM powder*. What's more, we go the extra mile to find and source the best variety of it in the world, and extract it differently to everyone else.

Our revolutionary one step drying extraction process takes our Green Lipped Mussel from a liquid to a powder in just 30 seconds. The result? A nutrient-rich powder with 8x the amount of Omega-3 than other standard GLM powder*. That's the ActivEase® difference.

We also include plant-based, high-purity Glucosamine, naturally occurring Chondroitin and Manganese for high-strength joint support, plus Hyaluronic Acid to help lubricate and cushion the joints (our products contain the only version that's proven to reach the joint within 2 hours!). Combined, the ingredients in YuMOVE deliver a unique formula to help soothe stiff joints.
15 years of active and healthy pets
The UK's no.1 veterinary joint supplement brand*

Clinically proven to work in 6 weeks*

Rated 'Excellent' on Trustpilot with over 55,000 reviews

A 'See the Difference' Money Back Guarantee*

Supporting more than 2 million dogs globally each year
Proudly supporting over 2 million dogs globally per year*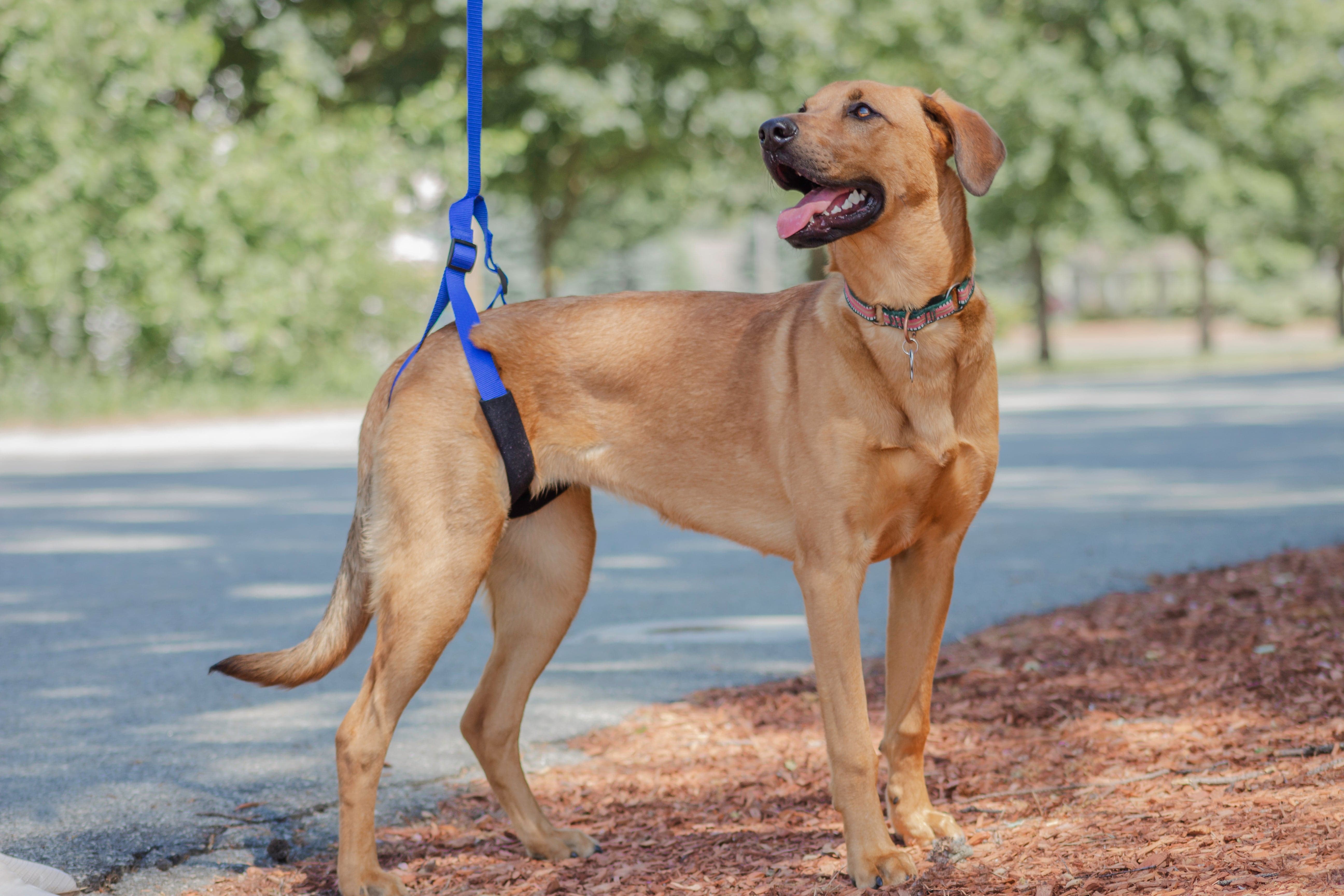 As part of our ongoing mission to deliver life-changing
differences ​to cats and dogs around the world, YuMOVE has joined forces with Walkin' Pets – a leading global supplier of pet mobility aids.
Based in the United States, Walkin' Pets makes high-quality mobility support aids including wheelchairs and harnesses, to help pets with limited mobility stay happy, healthy and active.
Founded in 2001 by Mark C. Robinson in memory of his dog, Mercedes, Walkin' Pets has since helped thousands of animals across the world to live the fun-filled lives they deserve.
And now, as one YuMOVE family, we'll continue to work together to ensure we help as many pets as possible to live their most active lives, for life.