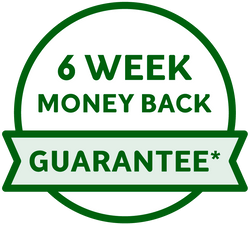 Single Purchase

£0.61 per Capsule

Regular price

Sale price

£18.57

Unit price

per

Free UK Delivery (estimated 3-5 days)
Monthly Plan

£0.43 per Capsule

Copied!

The discount code was copied to your clipboard.

Free delivery

Edit, skip or cancel anytime

24/7 online vet advice worth up to £100/year

See the difference in 6 weeks or your money back*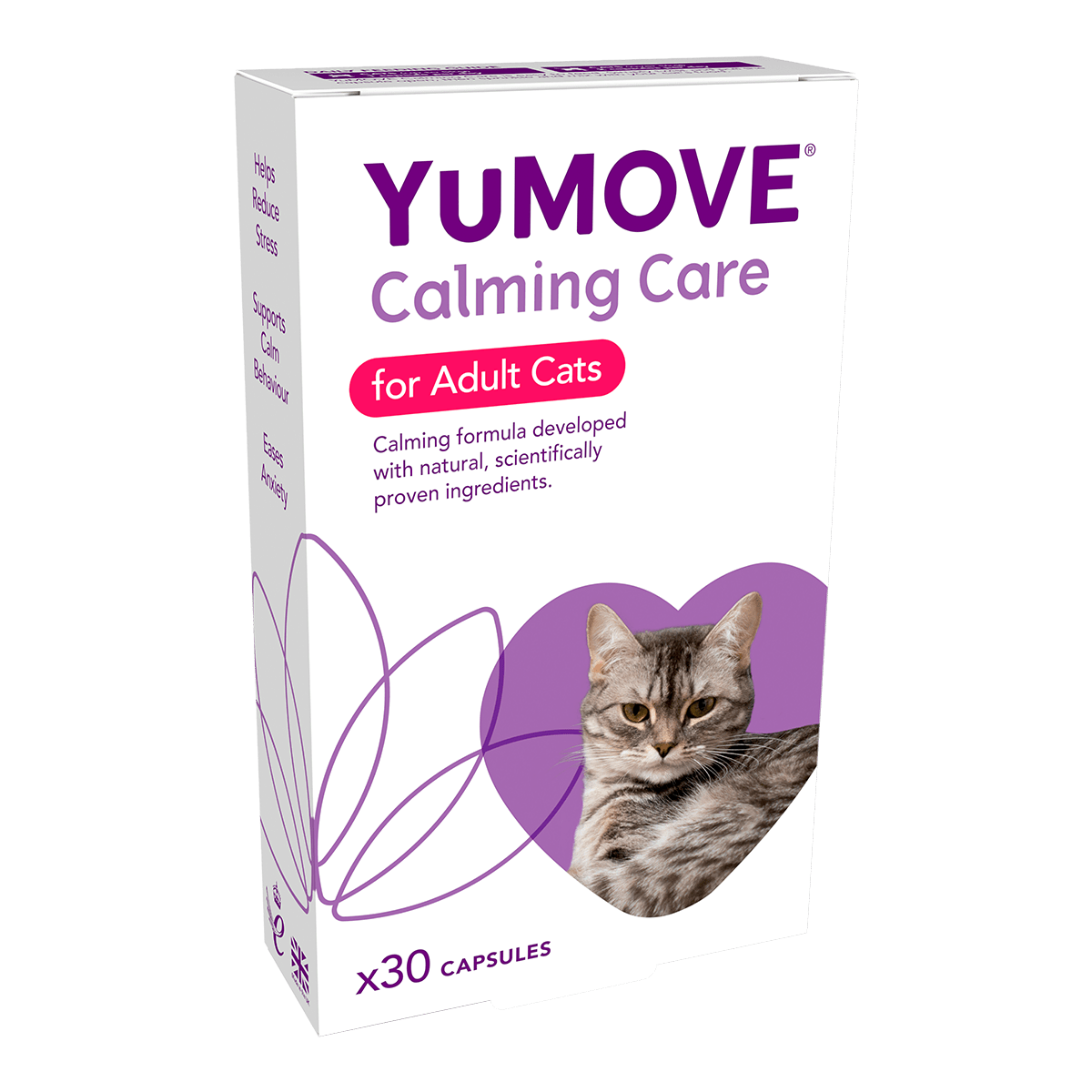 Eases anxiety

Helps reduce stress

Supports calm behaviour
Perfect for nervous and stressed cats
Eases anxiety
Each pack contains 30 sprinkle capsules
Suitable to use short and long term
Feeding Guidelines
YuMOVE Calming Care for Cats
Monthly Plan
£18.57
£13.00
/

£0.62 per capsule
/

£0.43 per Capsule
View full details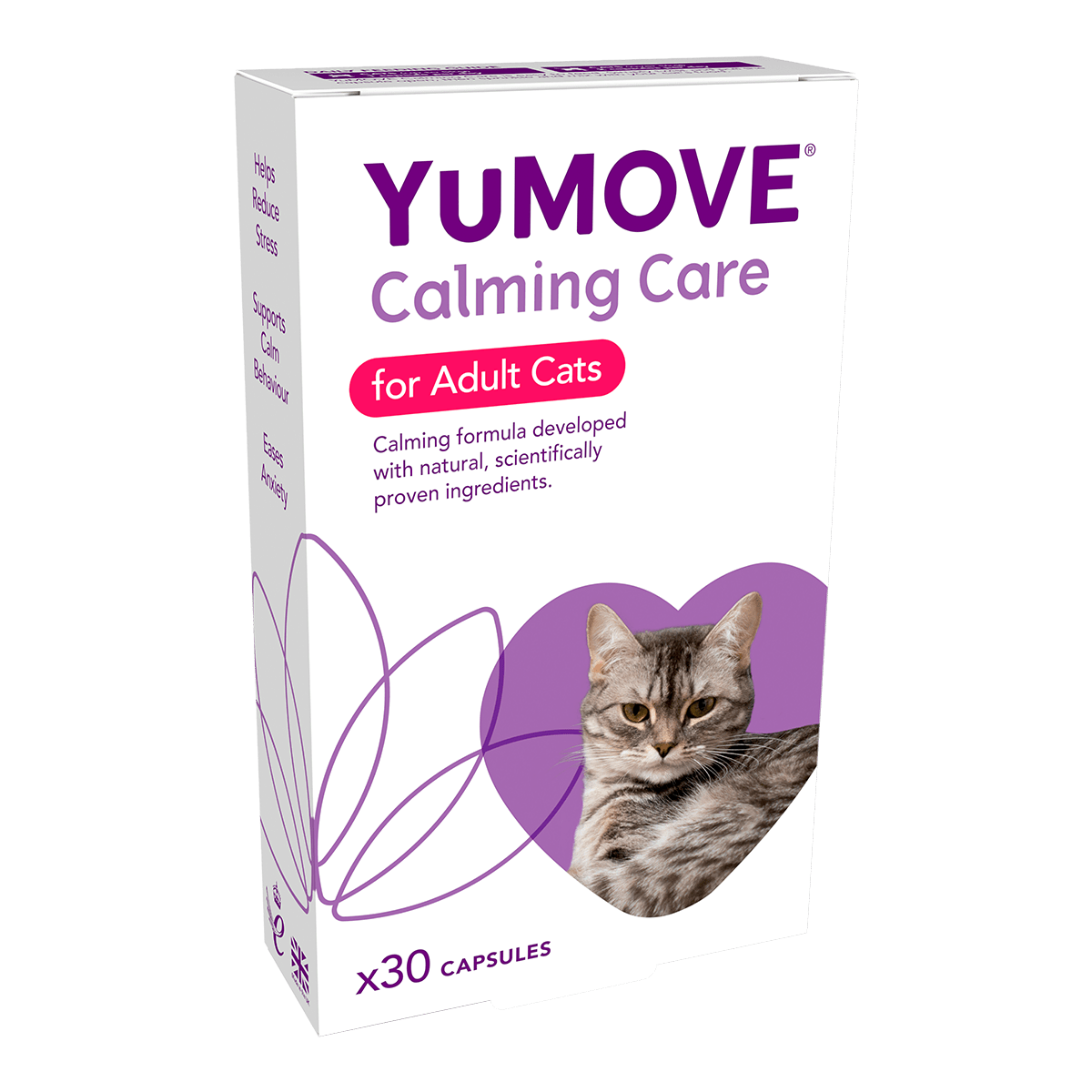 Feeding Guidelines
| | |
| --- | --- |
| Size of your cat | Small Cat (Under 4kg) |
| Daily amount | 1/2 capsule |
| Size of your cat | Average Cat (4-5kg) |
| Daily amount | 1 capsule |
| Size of your cat | Large Cat (Over 5kg) |
| Daily amount | 2 capsules |
Size of your cat
Daily amount
Small Cat (Under 4kg)
1/2 capsule
Average Cat (4-5kg)
1 capsule
Large Cat (Over 5kg)
2 capsules
YuMOVE Calming Care for Cats
Lemon balm
Helps your cat feel more relaxed, soothing stress and encouraging calmer behaviour.
L-Tryptophan
An essential amino acid that is metabolised into serotonin in the brain and shown to help decrease stress-related behaviours in cats.
GABA and L-Arginine
The unique combination of natural GABA and L-Arginine helps to maintain the calming pathways in the brain and support relaxation.
B vitamins
Support healthy brain function.
Natural fish protein hydrolysate
A special blend to support your cat's brain, helping calming and happiness signals
Listed Ingredients
Each capsule provides: 62.5mg L-Tryptophan, 60mg GABA Fermentate Blend, 50mg L-Arginine, 30mg Fish Protein Hydrolysate, 15mg Lemon Balm, 3.36mg Vitamin B1, 3.2mg Vitamin B6, 3.15mg Niacinamide, 42mcg Folic Acid, 5.3mcg Vitamin B12. COMPOSITION Product from Lactobacillus species rich in protein (15%), Fish Protein Hydrolysate (9.4%), Lemon Balm Powder (4.7%), Maltodextrin, Phosphate Salts, Yeasts, Salt, Lupin Protein Meal, Magnesium Stearate, Sunflower Oil, Hydrolysed Soy. ADDITIVES Nutritional Additives (per kg) L-Tryptophan 1195755mg, L-Arginine 156604mg, Vitamin B1 (Thiamine Hydrochloride) 10523mg, Vitamin B6 (Pyridoxine Hydrochloride) 10085mg, Niacinamide 9866mg, Folic Acid 132mg, Vitamin B12 (Cyanocobalamin) 16mg. *If your cat suffers from any allergies, please reach out to our customer care team for specific advice
Eases anxiety
Our scientifically proven ingredients help reduce stress and ease anxiety.
Helps reduce stress
Lemon balm helps your dog feel more relaxed, soothing stress and encouraging calmer behaviour.
Supports calm behaviour
YuMOVE Calming Care's natural, scientifically proven ingredients provide an effective way to help reduce stress, support calm behaviour and ease anxiety.
How quick is your delivery?
Are there any allergy concerns?
Can your products be used with prescription only medicines?
Are there any discounts available?
Do you offer money back guarantee?
| | |
| --- | --- |
| Size of your cat | Small Cat (Under 4kg) |
| Daily amount | 1/2 capsule |
| Size of your cat | Average Cat (4-5kg) |
| Daily amount | 1 capsule |
| Size of your cat | Large Cat (Over 5kg) |
| Daily amount | 2 capsules |
Size of your cat
Daily amount
Small Cat (Under 4kg)
1/2 capsule
Average Cat (4-5kg)
1 capsule
Large Cat (Over 5kg)
2 capsules