Is there anything better than gift giving at Christmas? And even better is giving your beloved pooch a gift. So why not gift them something that's practical and fun for both your dog and you? We have picked our top 5 gifts that hopefully tick these two boxes or at the very least tick one of them! Check out the below, for practical and possibly fun 😉 prezzies.
Theyare in no order of preference, we just like to use numbers!
1. Interactive puzzle – Outward Hound Twister
One for those expert problem solvers, this puzzle provides hours of fun and mental stimulation for your dog. If you have a dog that can be deemed to be over excitable, something that could increase over Christmas, this puzzle should keep them away from destructive behaviour and focus them on some fun. Well-built and easy to clean.
2. Portable dog water bottle - COTOP Portable Dog Water Bottle 350/550ml
Whilst we're not expecting temperatures to dramatically rise over the festive period, it may be that you will be going on extended family walks which means a portable water bottle for your dog would be super handy. This particular water bottle is quick and easy to open, and makes it easy to 'feed' your dog the water. It comes with a handy carabiner to attach to your backpack and a 1-year guarantee.
3. Dog 'deshedding' brush - Docatgo Dog Deshedding Brush
Typically, we see dogs moulting, or shedding, during the warmer months but with our warm, well-insulated and centrally heated homes, this can cause our dog's body confusion and moulting can occur throughout of the year. With evenly distributed teeth, this tool quickly gets rid of dead hair and excessive fluff. It also said that by using it regularly it could promote your dog's circulation.
4. Puppy chew toy selection - Rioddas Puppy Dog Chew Toys
This year a lot more of us now have puppies. Puppies and all the wrapping paper, decorations and lights aren't always the best combination. This selection of chew toys should provide enough stimulation and an opportunity to chew, safe, durable toys, to distract them from your Christmas décor. They also give you even more of a chance to play and interact with your pup over the period. Good for dogs that are teething.
5. Light-up collar - Bseen Dog Collar
Dark nights and dark mornings lend themselves to the inability to see your dog halfway across a field, with this collar at least you'll be able to spot them… even if it takes them a while to come back! The visibility these provide more importantly gives you peace of mind when out and about, crossing roads or in low light areas. This collar is lightweight and water resistant.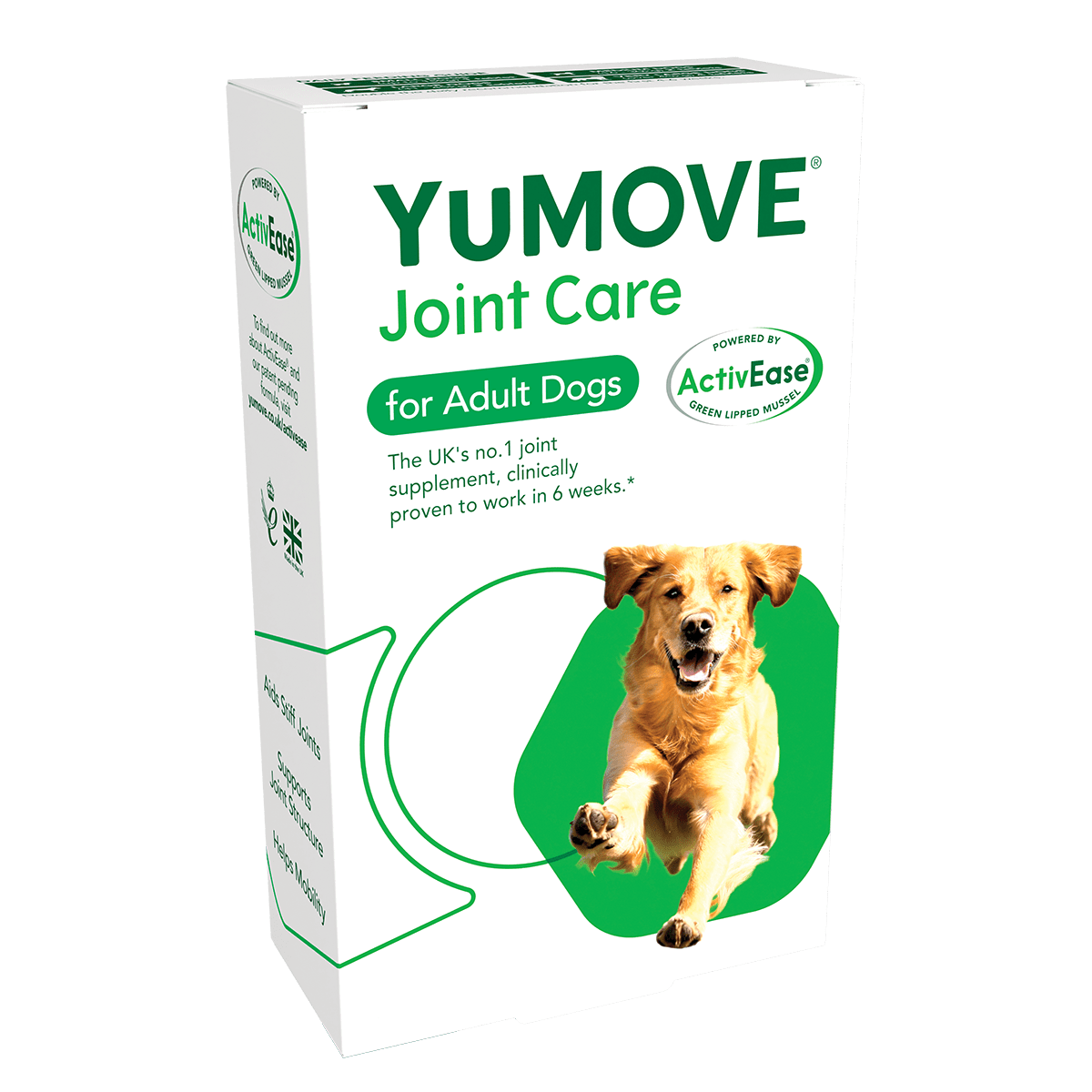 YuMOVE Joint Care for Adult Dogs
The UK's no.1 vet-recommended joint supplement brand*
Developed for adult dogs showing signs of occasional stiffness
See a difference in just 6 weeks or your money back*
Find Out More
Don't forget that you can still purchase any YuMOVE products throughout the Christmas period. The last day we can guarantee your parcel being with you before Christmas is 16th December.