[UPDATED OCTOBER 2023]
We all know the mere mention of the W-word is enough to get our dogs' tails frantically wagging. Our canine companions thrive with regular walks, which give them a chance to burn off energy, build up strength and stamina, and explore all the sights and sounds of the world around them.
Whether you're great at switching up your walking route or you follow the same tried and tested path every day, there are lots of clever dog walking accessories designed to make the daily walk even more enjoyable.
From hands-free dog leads that let you jog alongside your pup, to light-up accessories that will get you seen on those dark evening walks, we've rounded up the dog walking accessories we can't leave the house without…
The best dog walking accessories
1. Personalised Leather Dog Treat Pouch
Equal parts functional and stylish, this personalised leather dog treat pouch would make a lovely gift. You can choose from nine colours including a classic tan brown and a bold leopard print, and personalise the pouch with up to seven characters. That could be your initials or your dog's name. Just keep it topped up with bite-sized treats, clip it to your bag or keys, and hey presto – a fast way to reward your dog for good behaviour on your next walk.

2. Dog Poop Bag Holder with LED Flashlight
This handy little gadget makes light work of cleaning up after your dog on evening walks. It comes with a roll of poop bags that fit inside the dispenser, which you can refill when you run out. The carabiner fastening at the top means you can easily clip it to your bag or dog lead, and the LED torch will help you deal with your dog's business in the dark. What's not to love?

3. Silicone Collapsible Dog Bowl Medium
This 3 Peaks travel water bowl is a dog walking essential all year round, but it really comes into its own in summer when your pup can easily become dehydrated on a walk in the sunshine. Made from sturdy silicone, it pops up so you can fill it with water for your dog to drink from, then folds flat so you can stow it away and continue your walk. It doubles up as a food bowl for travel and it's available in different sizes, so you can choose one that suits. Take a look at our five favourite dog bowls for a senior dog.

4. Hands Free Jogging Dog Lead
Running with your dog is great for both of you, so if you fancy adding a cardio element to your next walk this hands-free dog lead is for you. It's pretty simple – just tie the belt around your waist and attach the dog lead, then set off without worrying about holding onto it. It's designed with shock absorption to reduce the impact of sudden movements, and even incorporates a reflective trim so you'll be seen in the dark. Just bear in mind it's suitable for dogs up to 50kg.

5. Barking Bag Dog Walking Bag
These clever bags are designed with dog walkers in mind, so they have a compartment for just about everything. While the standard-sized bag includes sections for a water bottle, dog treats, toys, and poo bags, we like The Original Bag – which combines all the most important bits. That includes a main compartment for your wallet or a water bottle, a breathable side pocket for that soggy tennis ball and an all-important poo bag dispenser. 

Wherever you're off to on your next walk, YuMOVE is here to keep your dog stay happy and active for as long as possible.
Take a look at the full YuMOVE range for dogs – we've got supplements to help with everything from joint health to digestive support.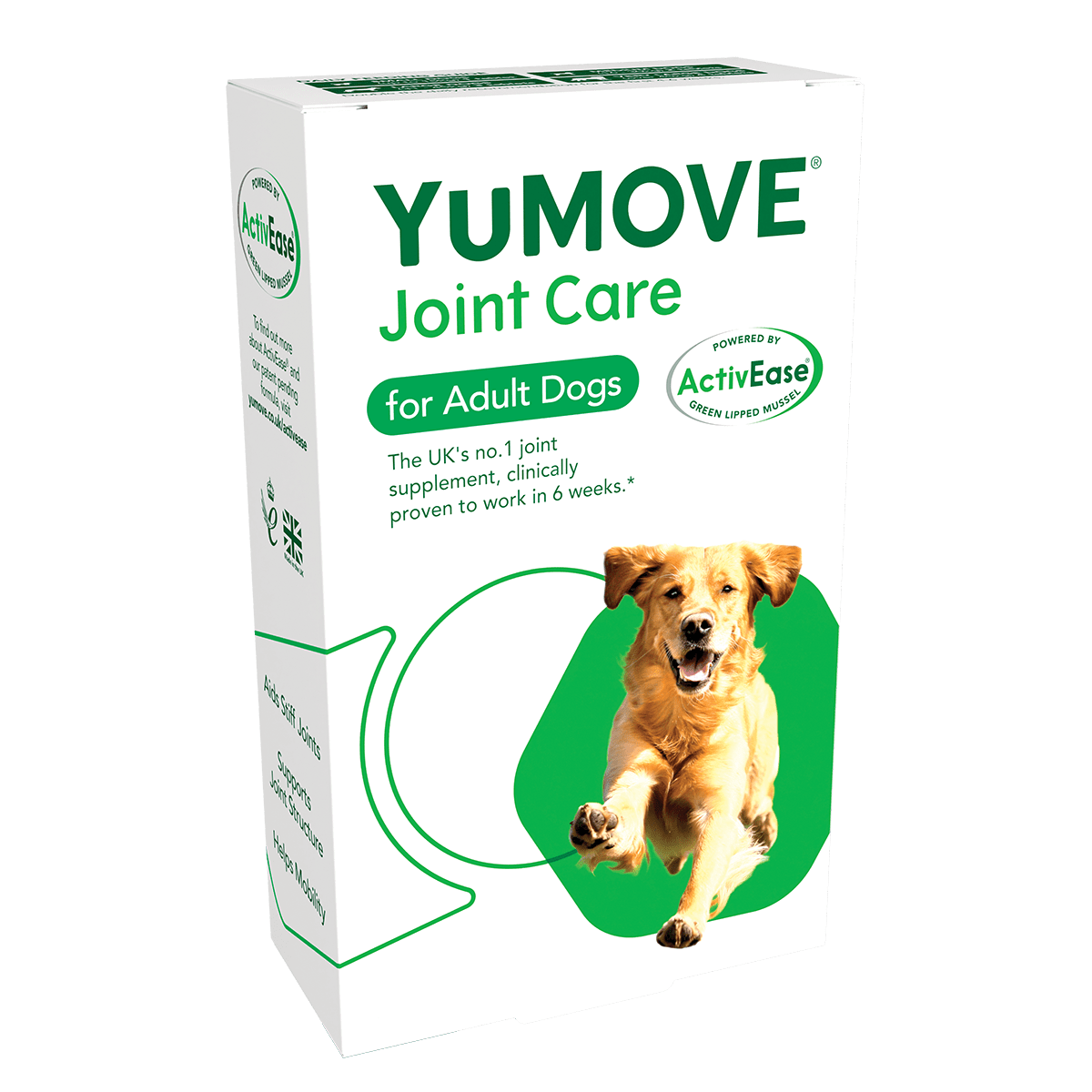 YuMOVE Joint Care for Adult Dogs
The UK's no.1 vet-recommended joint supplement brand*
Developed for adult dogs showing signs of occasional stiffness
See a difference in just 6 weeks or your money back*
Find Out More