The best way to escape the chaos of Christmas Day is by saying hello to your horse. Not only do you have to feed your horse and muck out the stable, but you also need to do your duty as an elf by delivering some festive cheer.
But what kind of gift does your equine friend want? Don't waste hours searching for the perfect present. At YuMOVE, we've done all the hard work for you. Take a look at our top 12 gifts for your horse this festive season…
Dietary add-ons
YuMOVE Horse
YuMOVE Horse is a triple-action joint supplement that's been specifically developed to support joint structure in horses of all ages. Its premium, all-natural formula is packed with the finest quality active ingredients to soothe stiffness, promote mobility and support long-term joint health.
What's in it?
Glucosamine HCl
Vitamins C and E
Hyaluronic Acid
Green Lipped Mussel
MSM
All these powerful ingredients work in tandem to aid mobility and soothe joint stiffness. The best part? At YuMOVE, we use a unique form of Green Lipped Mussel and Hyaluronic Acid not used in any other pet supplements. Our ActivEase® Green Lipped Mussel contains higher amounts of Omega-3 than competitors. And our Hyaluronic Acid is proven to reach your horse's joints in only 2 hours*.
Sign up to a YuMOVE Horse subscription to save 30% on each delivery! And you'll also receive free 24/7 advice from a vet.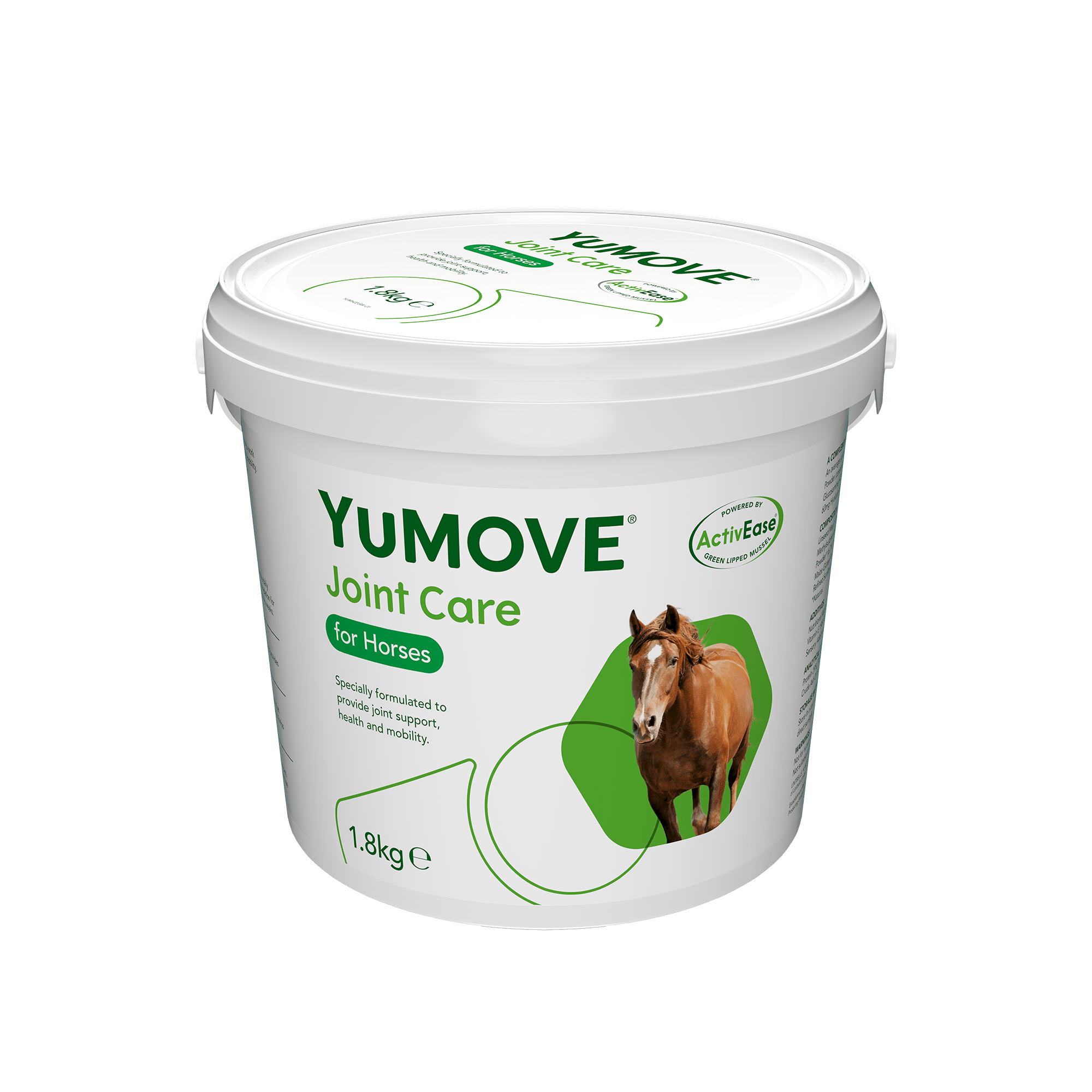 Joint Care for Horses
Triple-action formula soothing stiffness, supporting joint structure and aiding mobility
The UK's no.1 vet-recommended joint supplement brand*
See product
Treats
Healthy treats are the ideal reward when training. But they're also the perfect present. Opt for a treat that's similar to natural horse food, such as carrots, apples and sugar cubes. Or, give your equine pal a taste of Christmas in every bite with Likit's Stud Muffins Christmas Puddings. They're handmade with added protein and flax seeds for a healthy and merry snack.
Christmas accessories
At Christmas, you can't go wrong with a festive knit. And the same (or similar) goes for your horse. Make them feel jolly with one of the below accessories:
This breastplate comes with adjustable straps and a faux fur trim and is a great addition to your Christmas riding outfit.
This cheerful charm fits perfectly onto your horse's bridle or headcollar. Plus, it's designed with a character of your choice – an elf, Rudolph or a Christmas tree.
Get into the festive spirt with a Christmas headcollar. It's softly padded with faux fur and features a Christmas pattern. Plus, it's practical. It's fully adjustable on both sides and includes a snap closure at the throat.
Toys
Beat the boredom with one of these festive toys:
This innovative horse toy prevents boredom and relieves stress. Hang it up in their paddock, or watch them play with it in their horsebox.
This Christmas, give your horse the gift of mental stimulation. Simply hang the Boredom Buster from a strong beam (away from any walls) and insert a few Likits. As your horse licks, the Boredom Buster will move and spin, increasing the level of challenge.
Grooming tools
Grooming is an important part of horse care. Daily grooming allows you to check your horse's wellbeing and general health. It also increases the bond between you both. The benefits of daily grooming include:
A healthy boost to the skin and coat
Reduces the chance of health issues – such as thrush and other skin problems
Cleans the horse, preventing chaffing around the tack
Allows you to look for cuts, swelling, or sensitive areas
Improves the relationship with your horse
This soft-grip brunch has synthetic bristles to remove mud and sweat from un-clipped horses, but still preserves essential oils – keeping your horse's coat smooth and shiny. 
Give your horse the gift of year-round hoof health. This hoof oil promotes the elasticity of the hoof horn and the resilience of their feet, for long-lasting shine and health.
Everything else
A Winter Rug
Keep your horse warm and protect them from the cold, rain and pests with a winter rug. All horses are different, so each individual animal will need something specifically for them. Horse & Hound have rounded up some of the best medium-weight turnout rugs for every budget. Take a look here.
Does your horse already have one? Find out how to stop your horse's mane getting rubbed out by a winter rug.
Show your horse you care with a personalised stable sign engraved with their name and a fancy equine design. Each plaque is treated with Danish wood oil and several coats of high-quality varnish.
This hi-vis tail guard is fluorescent and reflective, ideal for keeping you and your horse safe while riding.
Want some practical horse advice? Take a look at our guide on how to keep your horse happy in transit, or discover our article on reading your horse's body language.
*Balogh et al. 2008